What do you do if your bar has a few too many bottles of Organic Hibiscus Liquor and Ora Blanco grapefruits are in season at the Farmer's Market?  Well, if you are our favorite Hottie Toddie bartender Joe Matlock at Lago Santa Monica you create a new drink, of course!  The inspiration for a luscious cocktail can be as natural as that.  This drink is elegant, simple to make as well as all organic!
Ingredients:
1/2 Ora Blanco grapefruit
1 oz Organic Hibiscus Liquor
1.5 oz No. 209 gin or any small batch gin
.25 oz cranberry juice
.25 oz simple syrup or to taste
Grapefruit twist
Directions:
Chill a martini glass.  Squeeze the grapefruit into a shaker.  Add the liquid ingredients and ice.  Shake.  Do not strain and pour into the chilled martini glass. Decorate with grapefruit twist.
Lago Manager Megan Sheehy demonstrates the making of the Hibiscus Twist for us: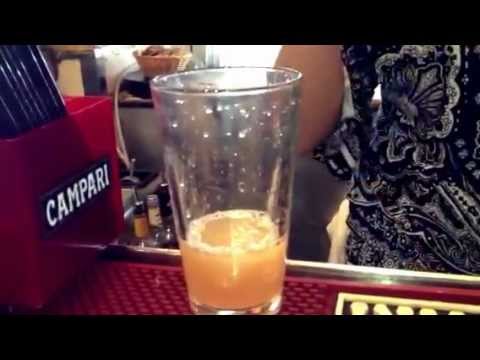 Sponsors

Sign up for CRAVING COCKTAILS? NEWSLETTER